Marina Home Interiors
Marina home interiors is a furniture brand in Dubai UAE,other Arabian countries and Indian sub-continent.
Furniture is unique and supplied from 26 different countries.
Categories include outdoor, indoor furniture,home accessories,carpets,fabrics.
Visit and enjoy the site
Marina Home Interiors
, belonging to category
Furniture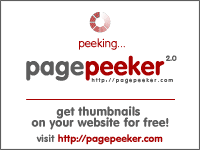 Related sites Marina Home Interiors
Buy Dinner Set Online
Decor your dining table with beautiful Dinner Sets, Plates & Bowls, Buy from @Home at best price,...